Quorum Cloud to Cloud Backup and Recovery

Backing up and restoring your data only takes one click.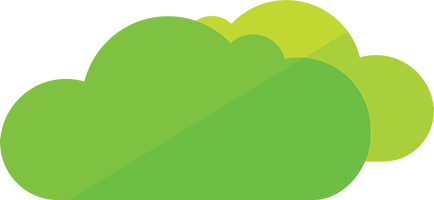 Quorum's Cloud to Cloud Backup and Recovery solution backs up daily changes in your SaaS apps and cloud storage solutions and make them available for restore or export at any time. Backing up and restoring your data only takes one click.
Request a Quote
Your Cloud Data - Safe, Secure, and Ready at Your Fingertips
Keep unlimited version history and export offline archives of your data in Office 365, G-Suite, IMAP mail, Salesforce.com, Sharepoint, OneDrive, Box.com, Dropbox, and other cloud applications. One-click restore to recover individual mail items, files, records, or entire mailboxes, folders, and database.
Why Backup Your Cloud Data?
1. User Error
You or your colleague can accidentally delete, alter, or corrupt data. That error will be replicated across the network.
2. Retention Policy Gaps
Retention policies only provide limited coverage for situational data loss. They are not intended to be an all-encompassing backup solution.
3. Internal Security Threats
Some users unintentionally invite serious threats by downloading infected files. Others have malicious intent to delete or tamper critical files.
4. External Security Threats
Malware and viruses, such as ransomware, can bring a business to its knees. Most apps and storage are unable to handle serious system-wide attacks.
5. Legal & Compliance
Complying with legal requirements and regulations is difficult, especially when employees come and go. Most apps are not built to meet these regulations.
6. Managing Migrations
Migrating from on-premise to cloud, or from application to application, poses serious data management challenges.
What's Backed Up
G-Suite
Email, calendar, tasks, team drive, classic sites, and Google Drive
Office 365
Email, calendar, tasks and contacts
SharePoint
Site collections and OneDrive for Business Sites
Box.com and Dropbox
All folders and files.
Salesforce.com
All organizational data including metadata and chatter feeds.
Others
IMAP, AWS Simple/Dynamo DB
Key Features
Set It and Forget It
Keep unlimited version history and protect frequently changing business data, all in one place that's easily restored in one place.
Restore with 1-Click
Easily drill down your backups by date or keyword search. Restore entire mailboxes, calendar, or all folders and files with 1-click. Anytime. Anywhere.
Automated Reports
Customize and set daily reports that summarizes all your backup activities.
Unlimited Retention
Get unlimited storage and retention periods of your archives so you comply with legal regulations and requirements.
Flexible Archiving
Specify backup times and securely archive your data in USA, EU or Australia.
Enhanced Security
Secure your data with Amazon S3 Secure Storage and AES-256 Encryption to keep you from internal and external threats.
Contact us for a quote request!